Rose Gold Hen's Party Decorations
It's hard to believe that not too long ago, rose gold was considered unfashionable and daggy. But now that we've finally discovered just how pretty and sweet this adorable shade is, we reckon it's here to stay. 
This metallic colour adds a rose-coloured prettiness and depth to any party colour scheme, making it the ideal addition to every style of hen's party. Combine it with classic baby pink, peach and white for a soft and gentle look, or team it with silver and gold for a more blingy style. 
However you choose to incorporate rose gold into this special celebration, it promises to provide the wow-factor that you're looking for. If you're looking for some creative or innovative rose gold hen's party decoration ideas, we've listed our top 10 suggestions below.
Top 10 Rose Gold Hen's Party Decorations 
Bride-to-be sash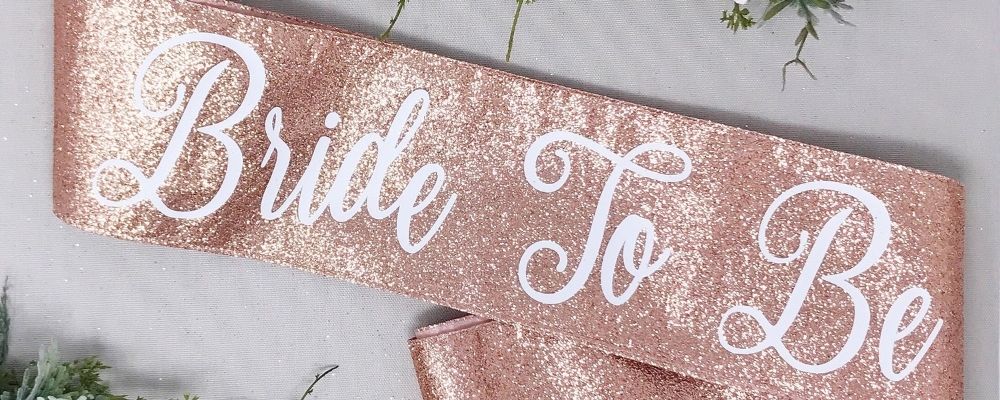 It's an event to celebrate the woman of the hour, and don't let anyone forget that! A rose-gold bride-to-be sash is the ultimate decoration for your friend to don before heading out for a big night out. This glittering strip also works perfectly for a high-tea, cocktail or ladies' lunch style of celebration.
Champagne bottle shape balloon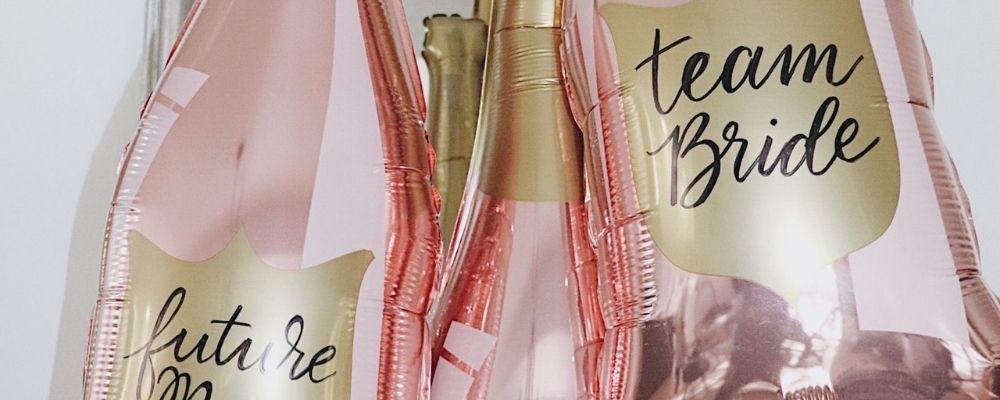 Hen's parties are practically synonymous with booze-fuelled antics and plenty of fizzy bubblies. In an ode to your friend's favourite drink, set up an oversized rose gold champagne bottle-shaped balloon in her hotel room or arrange for one to be in the centre of your table at your dinner or drinks.
Confetti-filled balloons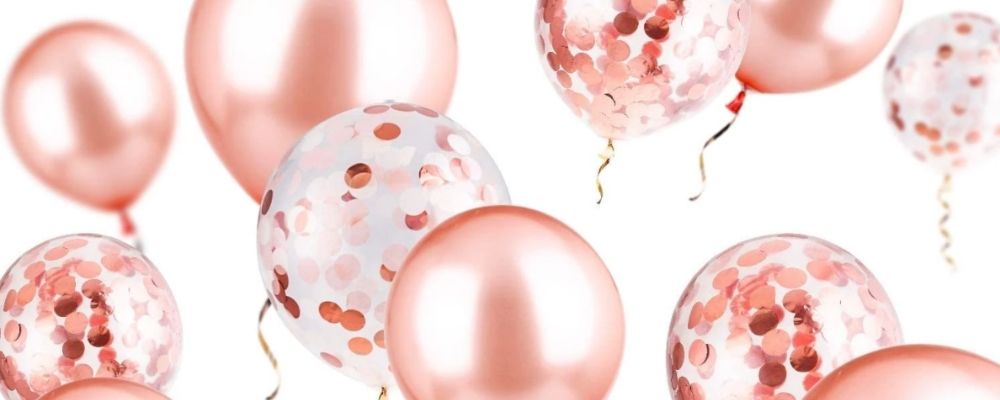 It's no secret that you're never too old to get excited about confetti and balloons, and we reckon the only thing that rivals this iconic duo is when you add a splash of rose-gold into the mix. A popular pick is to fill a bunch of clear, helium balloons with rose-gold coloured confetti and scatter them around the hen's party space. The static from the balloon will cause the confetti to stick to the sides of the balloon, and the final result will give you party room a serious wow-factor.
Bride-to-be rosette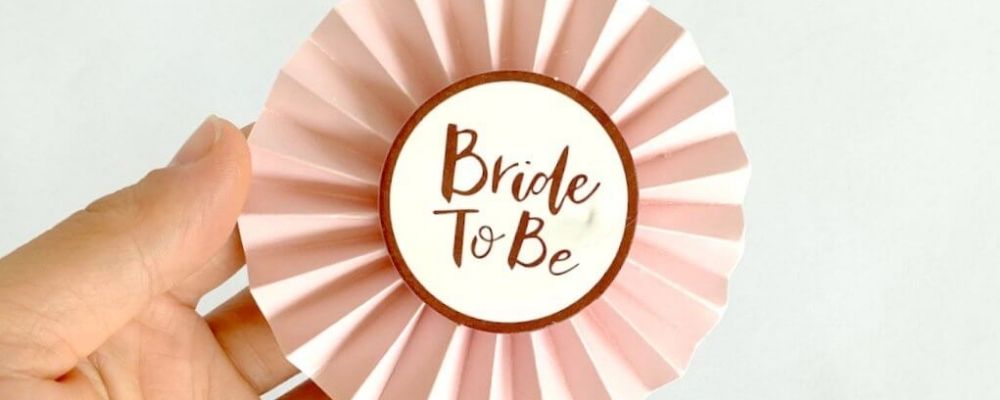 Consider snagging a rose gold bride-to-be rosette for the woman of the hour. A mix between an accessory and a decoration, this is the perfect statement piece to make your friend feel as special as she deserves. You can also hang rosettes around the room or use them as table name cards. The options are practically endless!
Cutlery and table settings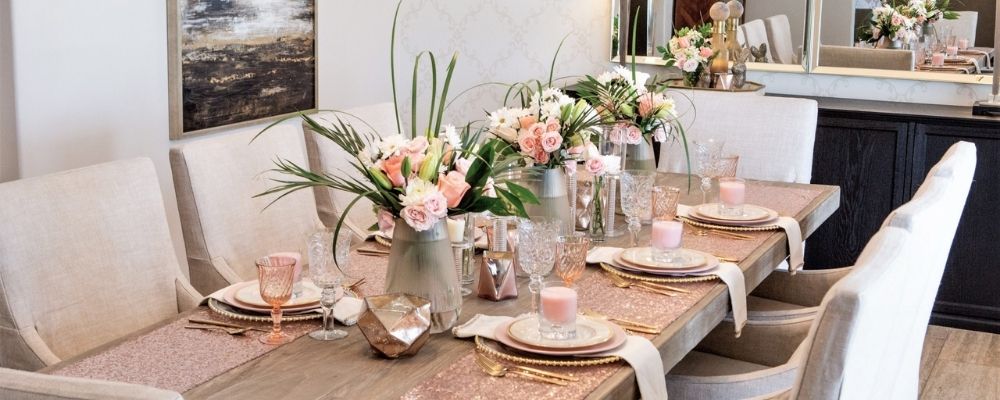 On the topic of table pieces, we seriously cannot go past a rose-gold table setting. We're talking rose gold cutlery, napkins, plates, bowls, wine glasses and even serving platters. The rose gold fleek's will add sparkle, shine and sophisticated flair to any meal.
Flower bouquets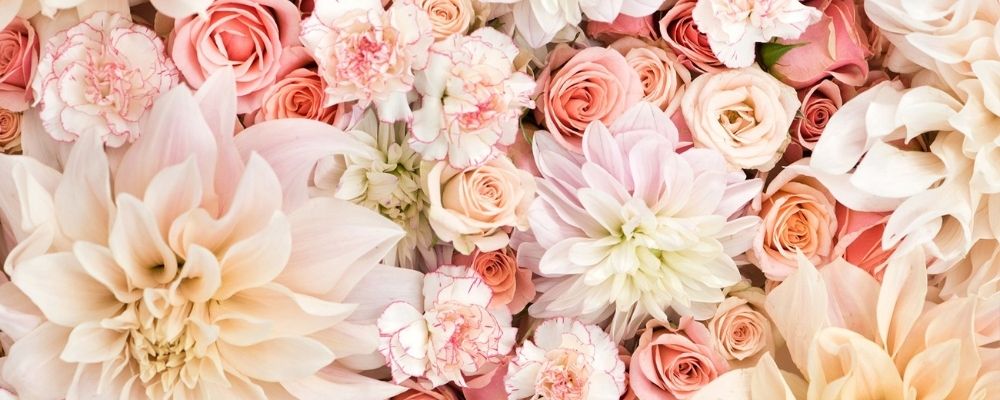 While there may technically be no naturally occurring rose-gold flowers, there are plenty of florists around that offer dyed or sprayed options. You've also got a great range of artificial rose-gold flowers on the market that look so real; you'll be questioning how they can be fake! 
We love pairing rose-golf flowers with white, cream, pink or even navy flowers! These bouquets are a simple way to dress up any hen's party. And if they're artificial, your soon-to-be-bride will have a keepsake to take home in remembrance of her special celebration.
Bon Bons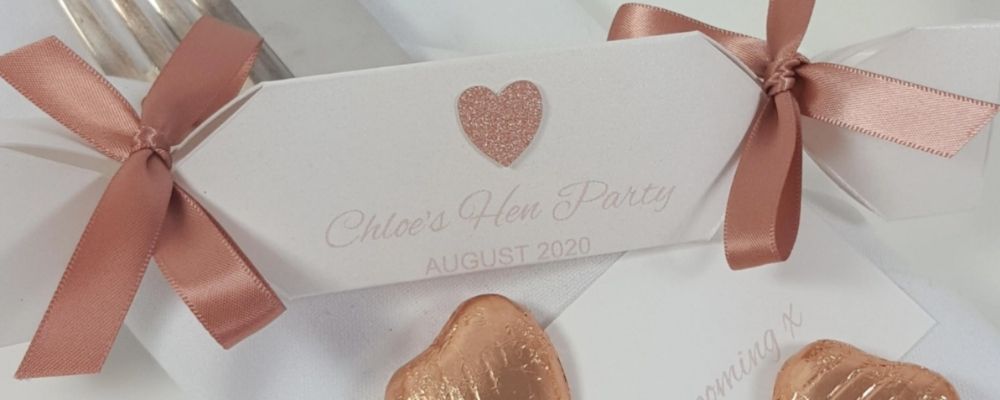 Anyone that says bon-bons are only for Christmas should not be trusted! Dress your hen's party table with bon-bons to give the girls a little excitement and activity before they indulge in their meal or crack open another bottle of bubbles. If you're heading away on a destination hen's party celebration, you can also arrange for these bon-bons to be left at the foot of each bed for the arrival of your party-goers. 
Candles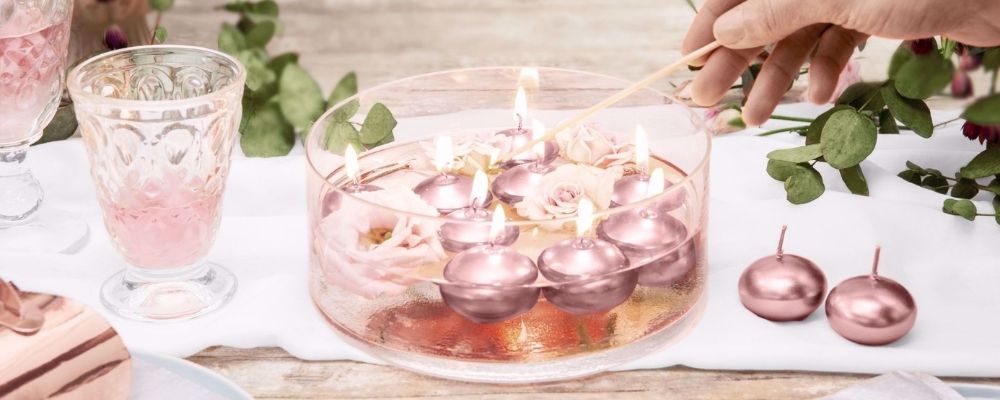 They smell nice and look nice, so what's not to love about candles? A rose gold range of candles will give your room an injection of decadence, while also providing some moody lighting for the event. Many of these candles offer a rose gold base, and there are also some options that are created with rose-gold glitter through the candle wax. 
Balloon arch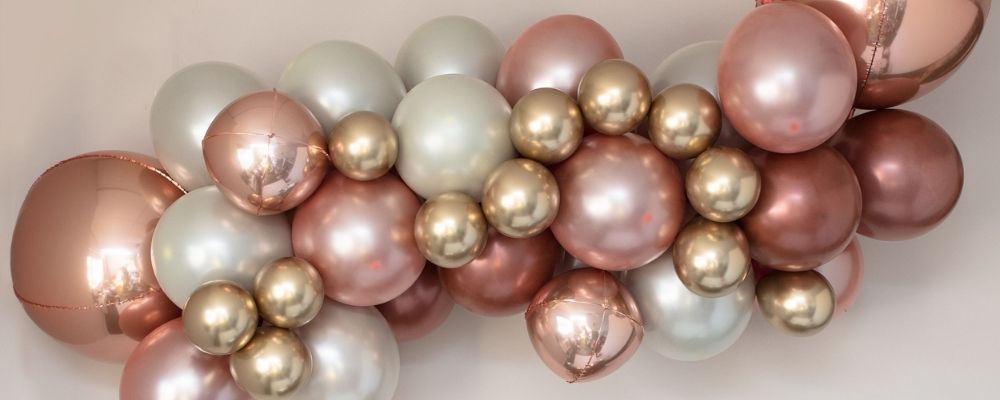 Let the woman-of-the-hour make a statement entrance by setting up a rose-gold balloon arch for her arrival. This metallic accessory is not only a great way to make the soon-to-be-bride feel like the special guest that she is, but it's also a great backdrop for photos throughout the night. After all, if it didn't appear on Instagram, did it really happen? 
Photo wall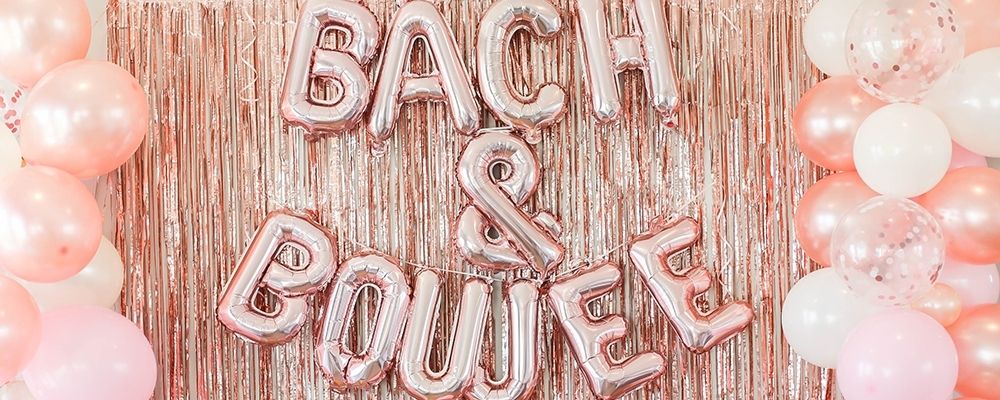 On the topic of Instagram-worthy content, you seriously cannot go past a rose-gold photo wall. These props often combine a mixture of different rose-gold decorations to create a space that will make your pictures pop! We're talking about flowers, balloons, streamers, glitter or even confetti. There are more options than you can poke a stick at!