Hen's Themed Decoration Ideas
We all love a theme when it comes to hen's party. In fact, we can't get enough. The best part about having a theme is that it makes the rest of your decisions easy. It can help you decide your activities, your outfit and even the good and drink you serve. 
On top of all of that, hen's party themes mean you can go nuts on the decorations! Vintage, monochrome, a mad hatters tea party – you name it, and there will be decoration to match it. Even if there is no specific theme for the event, you should still have a bit of an idea about the type of vision your bride has and the sort of vibe she is looking for. 
So it's time to get inspired with Wicked Hens' party decoration ideas. 
Top 10 hen's themed decoration ideas
Monochrome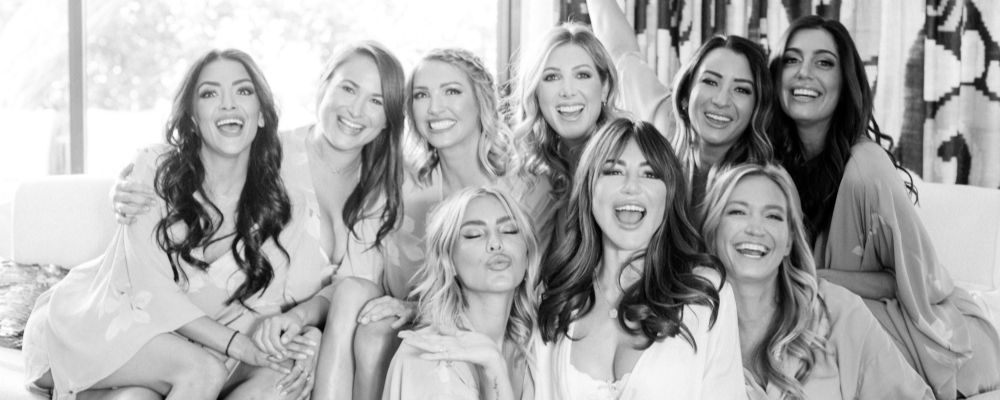 Simple and classy, monochrome is one of the easiest themes to find decorations for and the ideal option for the bride who doesn't want too much fuss. The best place to start is with silver, black, white or gold balloons and streamers. Pair these with some simple monochrome decorations scattered around the place, while remembering that more is less when it comes to this theme. Black and white photos are also a great addition to a monochrome party, and can be hung on walls, displayed on tables or played on a projector. 
Mad Hatter's Tea Party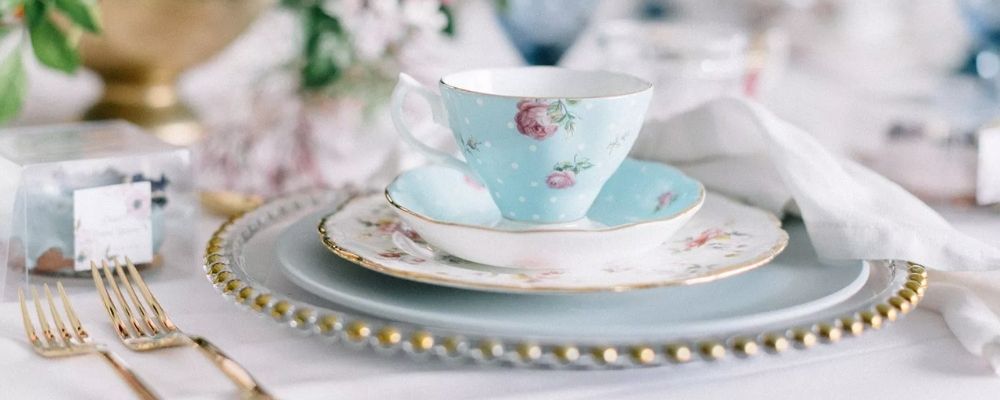 The Mad Hatter's Tea Party is a favourite at Wicked Hens' because these parties are always an absolute hoot and a great excuse to go totally OTT with the decoration. The only rule when it comes to this style is the more whimsical, colourful and downright odd, the better. Some of the most creative decorations we've seen make use of playing cards, clocks, bunny ears and a mix-match of pots, pans, plates, teacups and saucers. 
Vintage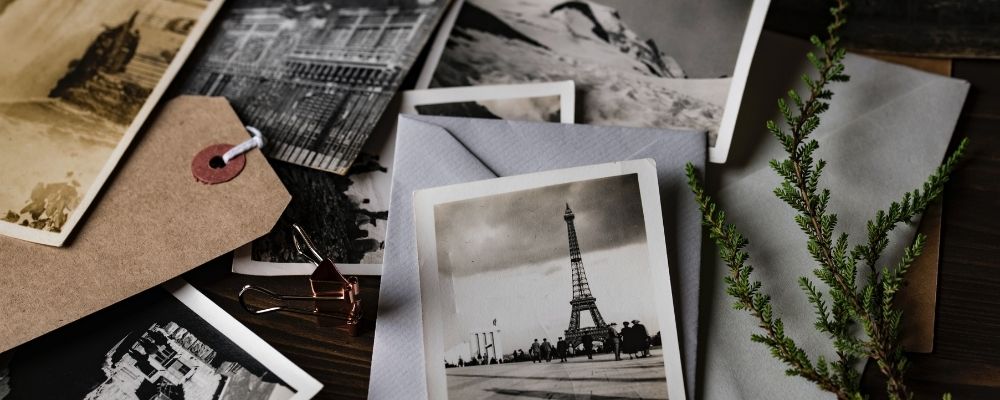 In honour of your younger, wilder and care-free days, vintage hen's parties are always a hit. This is another easy theme to find the perfect decorations, but the first step is always to narrow it down to a specific era. Do you want to throw back to the leg warmers and leotards of the eighties? Are you inspired by Grease and looking to travel back in time to the fifties? Once you've picked the perfect era for your bride-to-be, the op shop is a great place to start looking for decorations. Depending on the period, you could consider using record players or polaroid cameras as decorations. 
Boho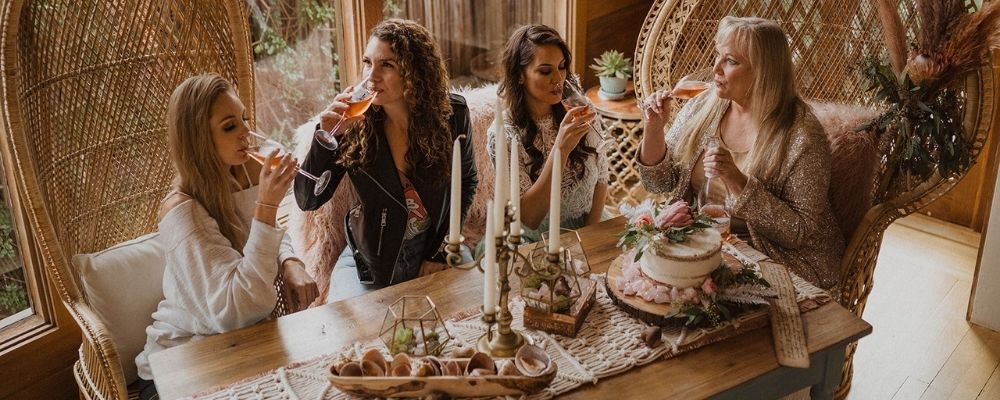 Boho is themed hen's parties is where your Pinterest addiction is really going to come out to play. All you need to execute the Instagrammable boho party of your dreams is plenty of flowers, bunting and colourful sashes. For a more alternative boho style, you could also consider using dried flowers and feathers to dress up the hen's party space.  
Pink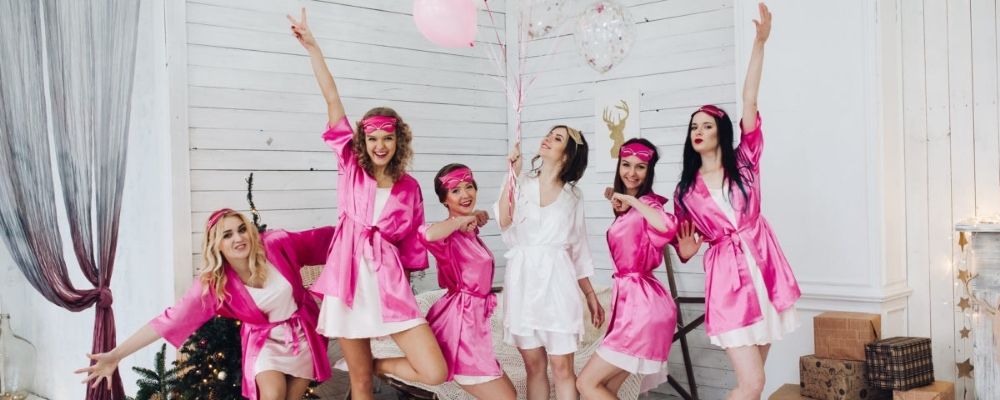 Some of us just never really grow up, which means we're never too old for a pink-themed party. If your bridge is known for dressing pink head to toe, ask your guests to commit and go all out with their bright pink dresses, which will make the partygoers a decoration in themselves. Pair this dress code with fluffy pink boas, pink confetti, pink balloons, pink cupcakes, and well – you get the picture!
Glitter and gold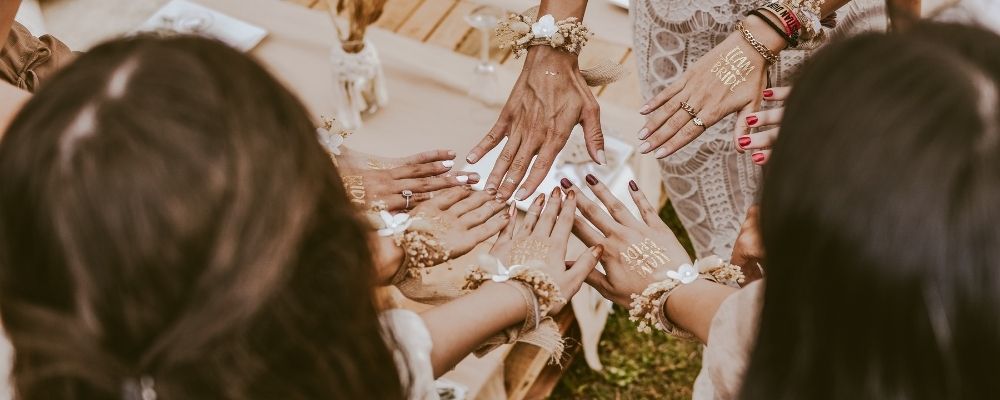 Gold really never goes out of style and is the perfect theme for any bride wanting a sophisticated and glamorous do. Start by pairing the gold with either black or ivory to create a contrast and then go nuts with the decorations. We're talking glitter, wall hangings, balloons and even hanging ornaments for the stems on your glasses of bubbly. Your guests will be pretty impressed with this option. 
Handmade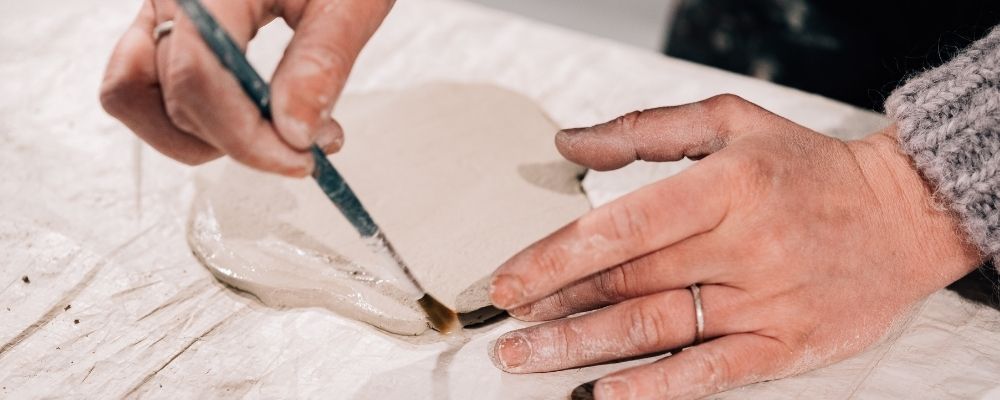 It's time to dust off your high school sowing skills and put yourself to the test. A handmade party is the ultimate way to stand out from the rest and show your bride just how much she means to you. You can make unique and handcrafted party accessories from just about anything! Some ideas to get you kick started include handwritten name cards, hand drawn wall hangings or personalised placemats. 
Fitness fanatic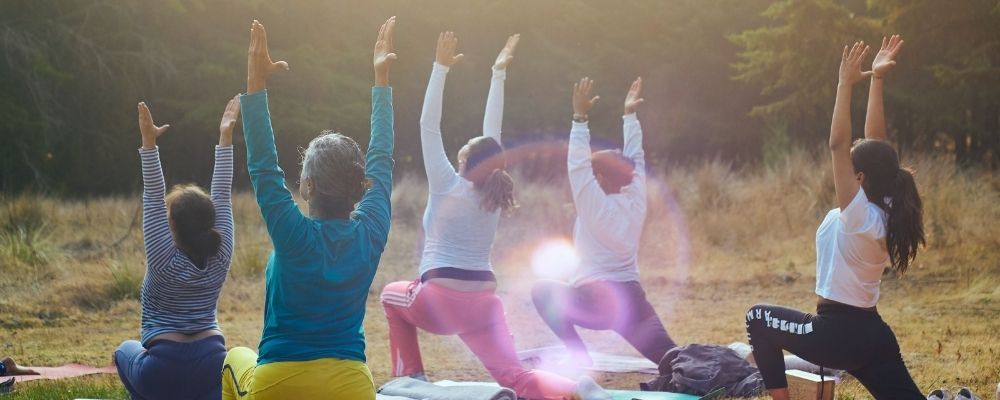 So, your friend is one of those crazy people that wakes up at 5am every day to hit the gym? To save yourself the pain of having to set your alarm and join her, you could throw a bridal bootcamp inspired party. All you need to set the scenes is some gym equipment – think weights, ropes, old tires, yoga mats and stretch bands. Once the gang arrives dressed like they're preparing for a tough mudder, you'll have the perfect theme for your gym junkie pal!
The roaring 20s's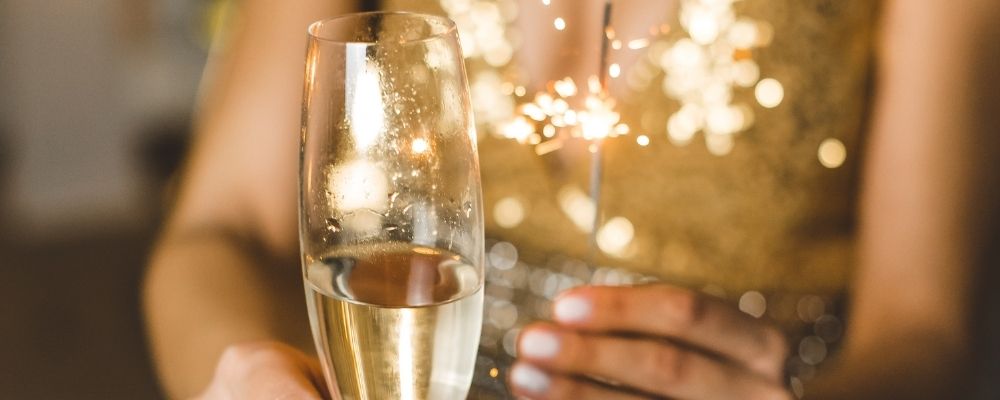 There is a reason we all love The Great Gatsby so much, there is just something so inspiring about the theme, fashion and style of the 1920s! The first step in throwing a roaring 20s hen's party is the feathers! Lots of feathers! Feathers everywhere! Add in some retro vinyls, plenty of glitter and cocktail glasses, and you've got yourself an epic blast from the past. 
Flowers are a girls best friend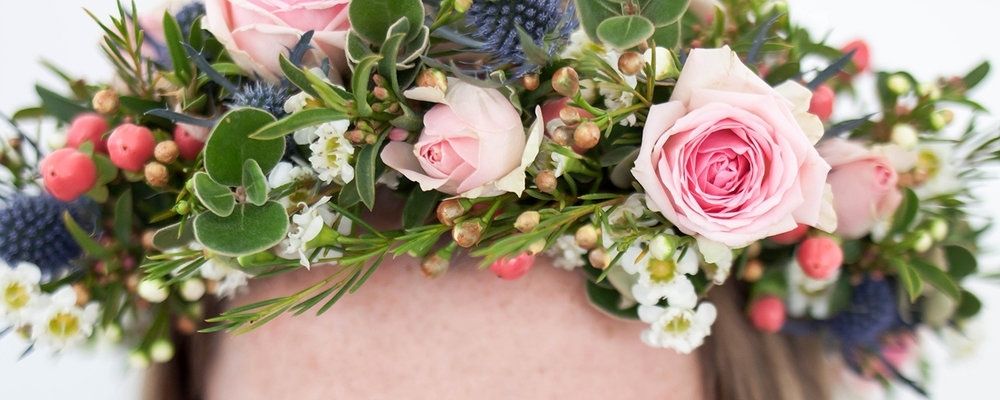 No hen's party is complete without flowers. This is the simplest decoration and can even double as an activity for the celebration. We've seen plenty of women celebrate their final days of being a bachelorette with a flower crown hen's party. It's easy, effective and oh-so-beautiful.